Chiropractic
Chiropractic care is proven to improve nervous system function and allow proper physical, emotional, and social expression. Overall, it increases the body's ability to function optimally at every turn!
If you are experiencing ANY pain or discomfort, chiropractic care is a safe, hands-on method of recovery and rehabilitation. At our clinic, we make the most of every session by providing adjustments, stretches, dry needling, and other therapies to expedite your healing process.
Rather than wait for pain or an accident to happen, we urge individuals to incorporate chiropractic care as an essential part of holistic care throughout their lives.
Whether you're hoping to expand your family or simply looking for chiropractic care for you and your loved ones, our clinic is prepared to help you——have a happier, healthier life!
Spinal Decompression Therapy
Spinal Decompression Therapy is a non-surgical procedure that effectively treats disabling low back, neck, radiating leg & arm pain, and headaches. Overall, it effectively relieves pain associated with herniated discs, degenerative discs, facet syndromes and more!
Spinal Decompression Therapy enhances the healing process and quickly produces amazing relief. At our clinic, Spinal Decompression Therapy helps those suffering from bulging, herniated, and degenerative discs to successfully avoid surgery.
At our clinic, we make the most of every session to expedite your healing process using non-surgical, hands-on therapies. We work with orthopedic and neurology physicians to co-manage appropriate care. Spinal Decompression Therapy is effective, affordable, and available to you!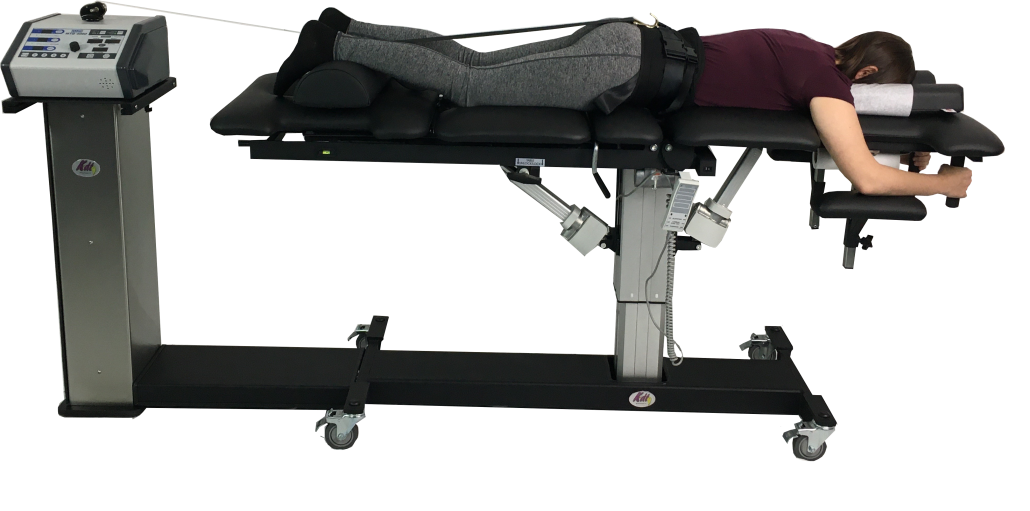 Custom Foot Levelers Orthotics
Feet are the foundation of the body—Foot Levelers' custom orthotics are a research-proven solution for plantar fasciitis, low back pain, ankle sprains/ankle instability, knee pain, and many other musculoskeletal conditions.
Foot Levelers orthotics are custom-built to balance and support your spine, which can help relieve pain and improve your body's overall biomechanics. Orthotics offer quality-of-life improvement for anyone, young, old, athletic or otherwise.
Dry Needle Therapy
Dry Needle therapy is a diagnostic and therapeutic technique that restores and improves muscle and fascial function. This therapy disrupts trigger points and tender points, commonly referred to as "knots", that build up over time or as a result of an acute injury.
This procedure is based on anatomy, physiology, neurology, and biomechanics. It is safe and extremely effective. The needles are gently inserted and over a period of time slowly release tension in an area of pain or tightness. At our clinic, this therapy is relaxing, restful, and restoring!
Functional Health
The endocrine system is made up of glands such as the hypothalamus, pituitary, thyroid, parathyroid, adrenal, ovaries, testes. These glands and the hormones they produce control:
Fertility
Metabolism
Mood/Emotional balance
Sexual function
Sleep
Blood Pressure
...And more!
Our online functional health program begins with a nutritional evaluation to assess your health history and lifestyle from an organ-systems lens. When appropriate, we order blood, saliva, and/or hair testing.
We use the best organic, whole food vitamins, minerals, and herbs to assist in the healing process and bring about your desired results!
Conditions therapeutically supported in this office include but are not limited to:
Allergies
Hypothyroidism
Hyperthyroidism
Hypertension
Weight management
Gastrointestinal discomfort
Irritable bowel syndrome
Vaginal dysbiosis